Vacuum Sealer

commercial vacuum packaging with Boss vacuum sealers
Order here: +49 (0) 6172 457097.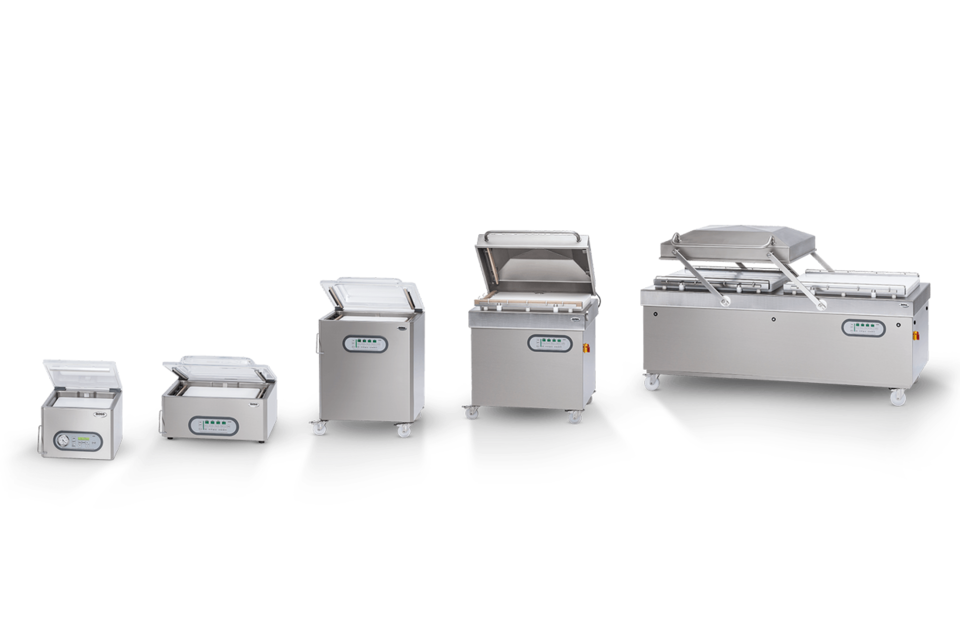 Industrial vacuum packaging with Boss vacuum mashines
As a manufacturer of double chamber vacuum machines, Boss Vacuum has specialised in the production of large vacuum machines. We use 5 different standard models. We are also happy to offer you individual designs. Thus you have the possibility to adapt your vacuum machine directly to your needs. Optimum vacuum packaging is the key to success.
The interaction of vacuum bag size, sealing bar length and distance between the two sealing bars enables us to perfectly configure your vacuum generator.
Perfect vacuum packaging with the double chamber vacuum machines:
The capacity of our vacuum machines allows you to produce up to 2,000 vacuum bags per hour. Generally we expect a cycle time of 2 - 3 cycles per minute. The larger the vacuum pump, the faster the evacuation time. The longer the sealing bar, the more vacuum bags can be packed per minute. However, the length of the sealing systems plays a greater role here.
In our factory in Bad Homburg we always have a selection of different vacuum machines available for presentations. Alternatively, we would be happy to visit you at your company.
You are guaranteed to find our sales centres in your region!