VACUUM PACKAGING

Thanks to a well-developed supplier network, we are able to produce vacuum sealers for individual vacuum packaging.
Order now: +49 (0) 6172 457097.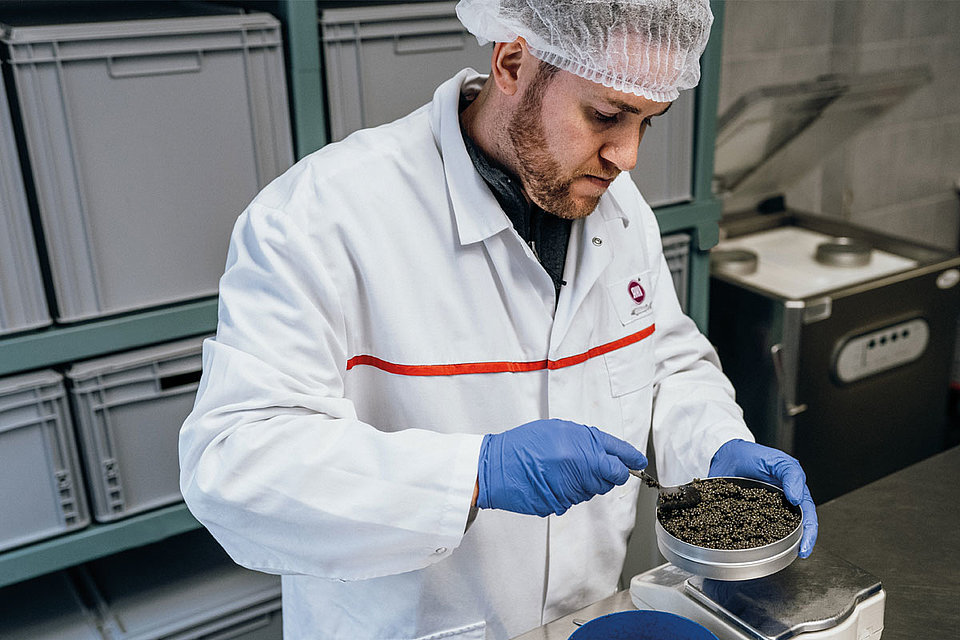 Many of these former special vacuum packaging solutions later became ready for series production. We supply vacuum machines for very special applications such as..: Can sealing (caviar packaging), natural casing packaging, bulk packaging, nut packaging (pines, pistachios, walnuts), casing packaging in general, asparagus packaging, potato packaging, military products such as ammunition packaging, etc. We use various vacuum machines with flat lids, vacuum cleaners made of V4A stainless steel or vertical vacuum cleaners.
It is often the ideas of our customers that provide the impetus for a new project. The direct exchange and proximity to the product then make it possible to reduce the complexity of the application. In consultation with our design engineers, we then develop a vacuum device that is optimally suited for your vacuum packaging.
We will show you how different the applications can be using these three examples
In addition to our series production for vacuum packaging machines, we have always attached great importance to remaining open to innovations over the past 50 years. The interest in the special machine construction was always present and was cultivated in all generations of our family business.
We are at your disposal with words and deeds for your vacuum packaging.
You reach us by telephone under 06172 457097 or by Mail to sales@vacuum-boss.com