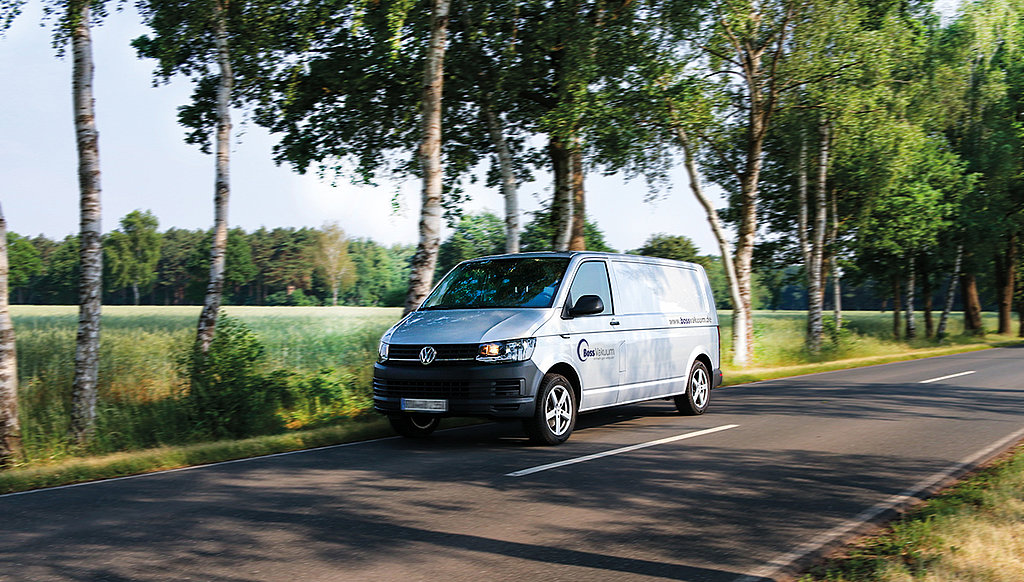 Active customer service
Service on your vacuum machine on site: with our active customer service!
The Boss service packages guarantee the longevity and durability of your vacuum machine. Our service locations extend all over Germany, so that we can be on site quickly. The service packages of Boss Vakuum offer you the possibility to receive your vacuum machine in best quality. Our annual customer service secures your machine comprehensively. We offer "first aid" through our telephone support, maintenance on site and "emergency repairs" through fast response times.
Our sales team is highly trained and will advise you in all questions concerning packaging machines. This also includes maintenance, repair work or even the provision of a replacement unit in the shortest possible time. Our technicians travel throughout Germany and ensure that all machines pack flawlessly and reliably. Every customer based in Germany receives a one year warranty on the vacuum devices purchased. Vacuum machines from BOSS stand for durability and robust construction!

↑ Back
ProPak Asia Exhibition
14-17 June 2023
Bangkok/Thailand
Food Taipei
14-17 June 2023
Taiwan/China
Bibac Plus
22-25 July 2023
Antwerp/Belgium
Interaspa
06.-07. September 2023
Hatten/Germany
Interfood & Drink Bulgaria 2023
08.-11.Oktober 2023
Sofia/Bulgarien
HostMilano
13.-17. October 2023
Milan/Italy
Agropodmash
October 2023
food processing
Moscow/Russia
Meatmania
06-09 November 2023
Sofia/Bulgaria
Equip'Hotel Paris
15-19 November 2023
Paris/France
expoSE
22.-23. November 2023
Karlsruhe/Germany
FISH INTERNATIONAL
25-27 February 2024
Bremen/Germany
INTERNORGA
08-12 March 2024
Hamburg/Germany
Anuga Food Tec
19-22 March 2024
Köln/Germany